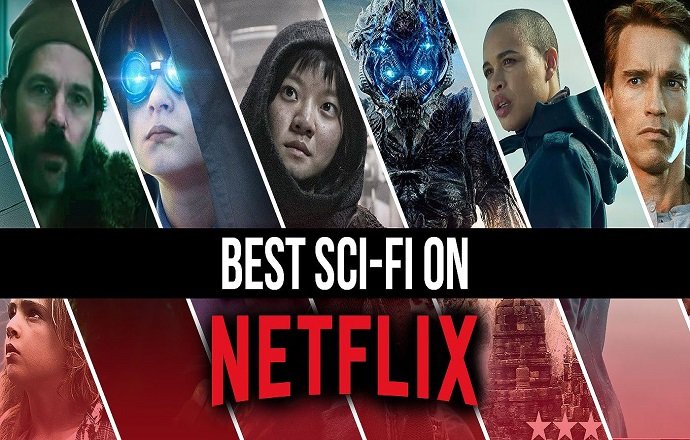 Best Latest Netflix Sci-Fi Movies and TV Shows: In this corona time, you will be good, we hope that at work this time we are looking for some of the best and best movies web series, but we have seen her on all social media but if we can't find her Today we will give you information about the best web series and the best movies so that you will be able to enjoy movies even at home.
Best Latest Netflix Sci-Fi Movies and TV Shows
There are a lot of great movies in our best collection, which you will like a lot, in these movies, you will get to see fight adventure sci-fi and romance, you will find these movies on the better science of science, these movies will be easily available to you at this time at home. You can see and you will also like this movie, these top 5 movies we have collected for you, which you will be able to enjoy in real by watching, there are some movies which are animated that are also in a good movie In this, we have kept such a movie whose story is very good and will give you real enjoyment.
Best Top 5 Technology Related Movies on Netflix
As you know that with the lockdown in many countries, many people have to do their work from home, due to which people cannot go out, so you can entertain yourself by staying at home that has brought a collection of the best movies and series for people, which you will be able to enjoy from home after watching.
1. Space Sweepers:
Space Sweepers is an adventure movie, which is very much entertaining, in which there is a lot of fight over a small girl and these people fight with everyone, interesting thing is that in this movie all the fighting takes place in space, which is very much Looks like watching this movie trailer, you can know that this movie is quite interesting, we get to see everything in the space, you can see its trailer by clicking below.
2. Oxygen:
The oxygen movie is based on a woman who finds herself locked in a chamber. The movie is based on thriller and mystery. The thing to see in the movie is how does that woman gets out of the chamber. This movie got good ratings on Netflix.
3. Stowaway:
This movie is based on science and drama activity, some people go to space in it, then because of some defect in the spaceship in space with them, those people have to face a lot of trouble on them. How do people come back from space?
4. Outside The Wire:
This movie is based on action and thriller activity. The story of the movie begins with the drone pilot who is suddenly sent to the deadliest mission and how the drone pilot is able to complete the mission till the last. You will be able to see the smiles which these people have to face when they come to Earth from space.
5. Finding Ohana:
This movie is going to be liked by those people who like adventure very much. The story of the movie starts with a girl named Henna who goes on a treasure hunt, in the movie, the show is tried to show how Henna till the last Once you complete the mission, you must watch the movie once.
If you like the information given by us, then you should share it with your friends and by commenting on this blog, we must thank you for coming to our blog.
See More: